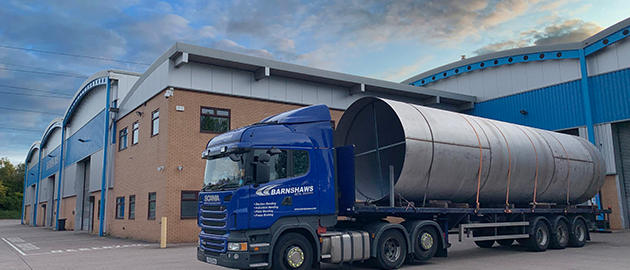 April 22nd, 2020
Barnshaws continues metal bending service for essential sectors
Barnshaws Section Benders, the world's most capable metal bending company, is continuing to support essential projects during the COVID-19 outbreak. The business is focusing on key construction and fabrication work, including the support of new hospitals.
Greg North, Commercial Director at Barnshaws, explains: "Working to the latest guidelines set out by the UK Government, we have amended our practices to ensure that we can still provide essential metal bending services to support key sectors during the COVID-19 outbreak. This includes precision curved structural steel to help construction of important facilities, such as hospitals.
"We will continue to adhere to the latest government advice to ensure the continued safety of our employees as the situation develops, providing service updates to our customers when required."
Barnshaws Section Benders has built a reputation providing precision curved metal fabrications to the construction, marine, energy, offshore and transport sectors. The business operates multiple facilities in the UK and in Poland, delivering fabrications for projects across Europe. The business is accredited to CE Mark Execution Class 4 (EXC4) for steel fabrications and operates a dedicated aluminium bending department.