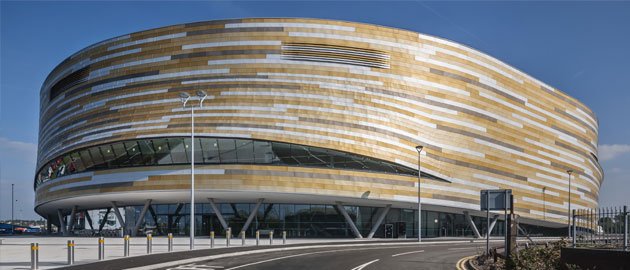 Barnshaws Help Secure Olympic Legacy with Derby Arena Curved Steel Columns
Recently recognised at the Structural Steel Design Awards 2015, the construction of Derby Arena has benefitted from precision curved steel columns, measuring up to 24 metres long, produced by Barnshaws Section Benders.

The facility combines an Olympic standard 250 metre velodrome track, 12 badminton courts or three volley ball courts and seating for up to 5,000 spectators. The first velodrome to be constructed in the wake of the 2012 Olympics, saw the main steelwork contractor, Billington Structures Ltd, turn to metal bending specialists Barnshaws to supply the precision curved columns for the steel infrastructure of this legacy project.